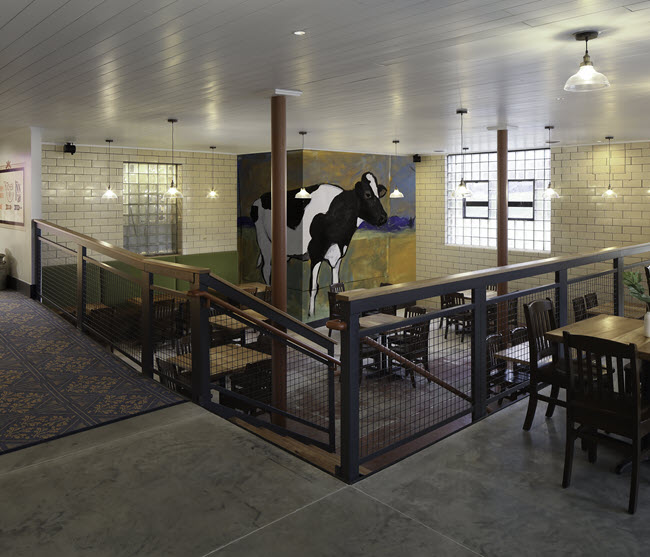 COMMERCIAL DESIGN PARTNER
We have been creating better places for people to work throughout Wisconsin since 1989. We understand that design of the workplace environment is an integral part of business strategy.
We help companies to analyze and develop productive and creative workplace environments, reduce costs and expedite project coordination. Since 1989, we've provided business interior design and planning for a wide range of office expansions, relocations and renovations. We can do the same for you. We've developed an integrated approach to strategic facility planning and design that works by linking its steps into a seamless, integrated, logical process. We maximize business efficiency and minimize costs, wherever and whenever possible.
OUR SERVICES & MARKETS
From start to finish, you work directly with our team of seasoned design professionals.
At InteriorLOGIC our process is client centered, intended to make your investment in smart office design and achieve your outcomes, at a lower cost of occupancy. We work with an array of businesses across all industries for workplace evaluation, enhancement, and strategic planning.
Retail  •  Restaurant  •  Manufacturing  •  Commercial  •  Multi-Family  •  Financial  •  Education  •  Religious
Architecture & Preconstruction Services
INTERIOR DESIGN & SPACE PLANNING
Until you know what kind, or how much, space you need for your organization, you just won't have a firm basis for making decisions.  Our process engages your team as we untangle complex issues of operations, human capital, work styles, budget and trends to identify and implement Workplace Strategies that align your workplace needs with your business goals.
SPACE EVALUATION AND SCHEMATIC DESIGN TEST-FIT
We work with your team to evaluate your real estate options and prepare Schematic Design Test Fits to confirm that a building or site has the potential to align with your SFP360©.
DESIGN & CONSTRUCTION DOCUMENTS
From flooring to wall coverings – we design the entire space based on your needs. We integrate what we know about your organization with our expertise in design of creative workplace environments to develop ideas and solutions, whether pragmatic or cutting edge, to express your unique brand.
Purchasing & Project Management Services
FURNITURE PLANNING AND PURCHASING MANAGEMENT
We consider the possibilities or limitations of reallocating existing furniture, or plan for new furniture. We match you with the most compatible products for your budget and workplace needs.
Full Architectural Services and Construction Administration available. Our team is  with you every step of the way.
Providing Quality Assurance through occupancy; team development and collaboration, pricing analysis, submittal review, project meetings, coordination, tracking and site observation.
TESTIMONIALS
See what our clients say about working with us.
I have nothing but wonderful things to say about Robin, Kevin and the team at InteriorLOGIC. We underwent a major renovation and restoration of our historic building - updated our existing space for the future and expending it's potential use - a project that was completely new to me and utterly overwhelming. Robin and her team guided us through the entire process with kindness and professionalism. From the beginning, with really helping us define what it was we needed and wanted, to the design and construction phases of the project, the team provided the structure, expertise and support we needed. I couldn't be happier with the end result - it wouldn't have been possibly without them!

WESLI

We love it! Thank you for all your help with this project - you were a vital part of the vision and team!

All for Pets