This 10,000 sq. ft. office space features open environment, bright and light workspaces and full window views. Office has been branded with client colors and reclaimed wood on wall areas.
LARGE GATHERING SPACE
It's a great space for daily gatherings where the team bonds during their lunchtime.

FLOORING
Luxury vinyl floor throughout, and carpet in the offices.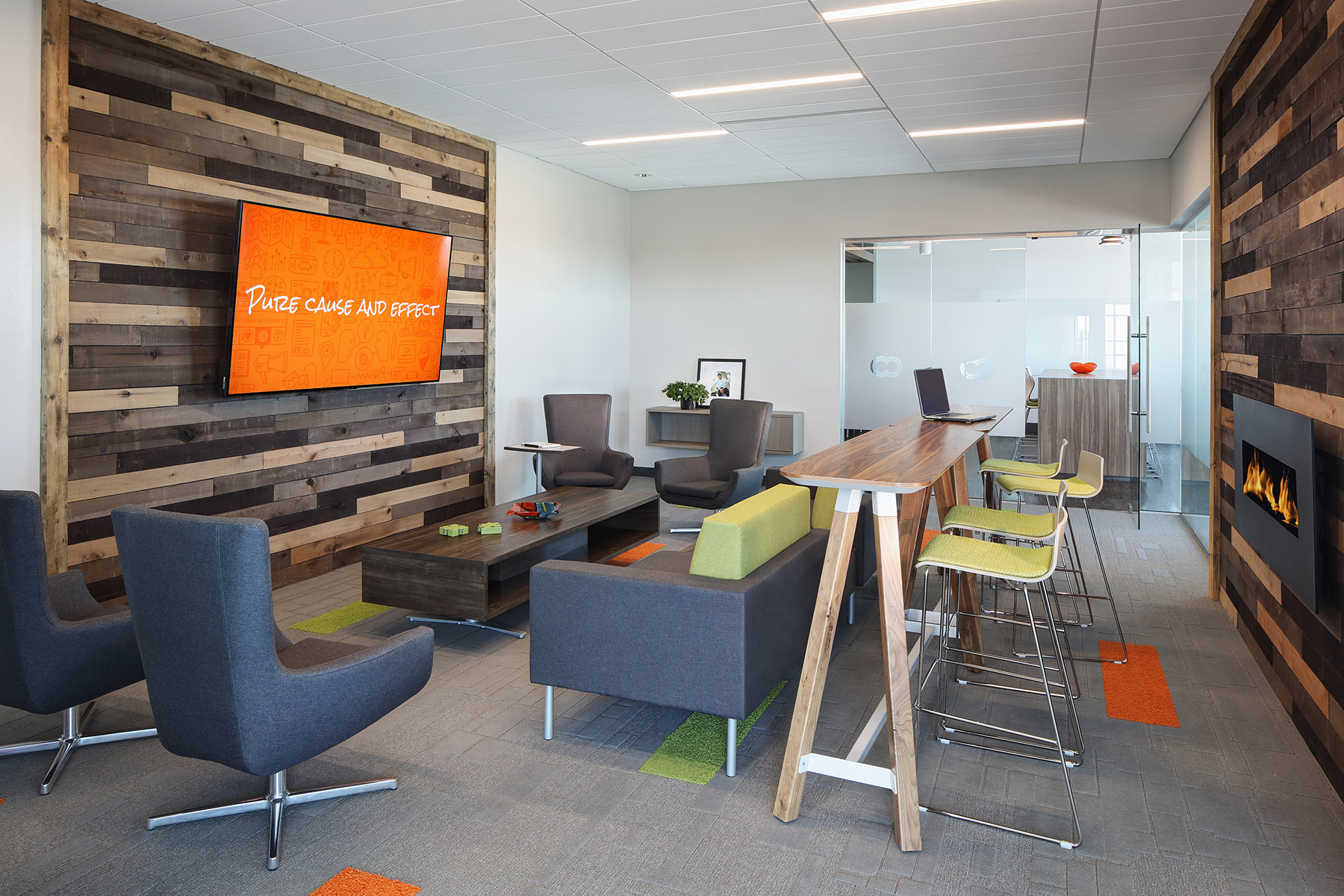 RECEPTION AREA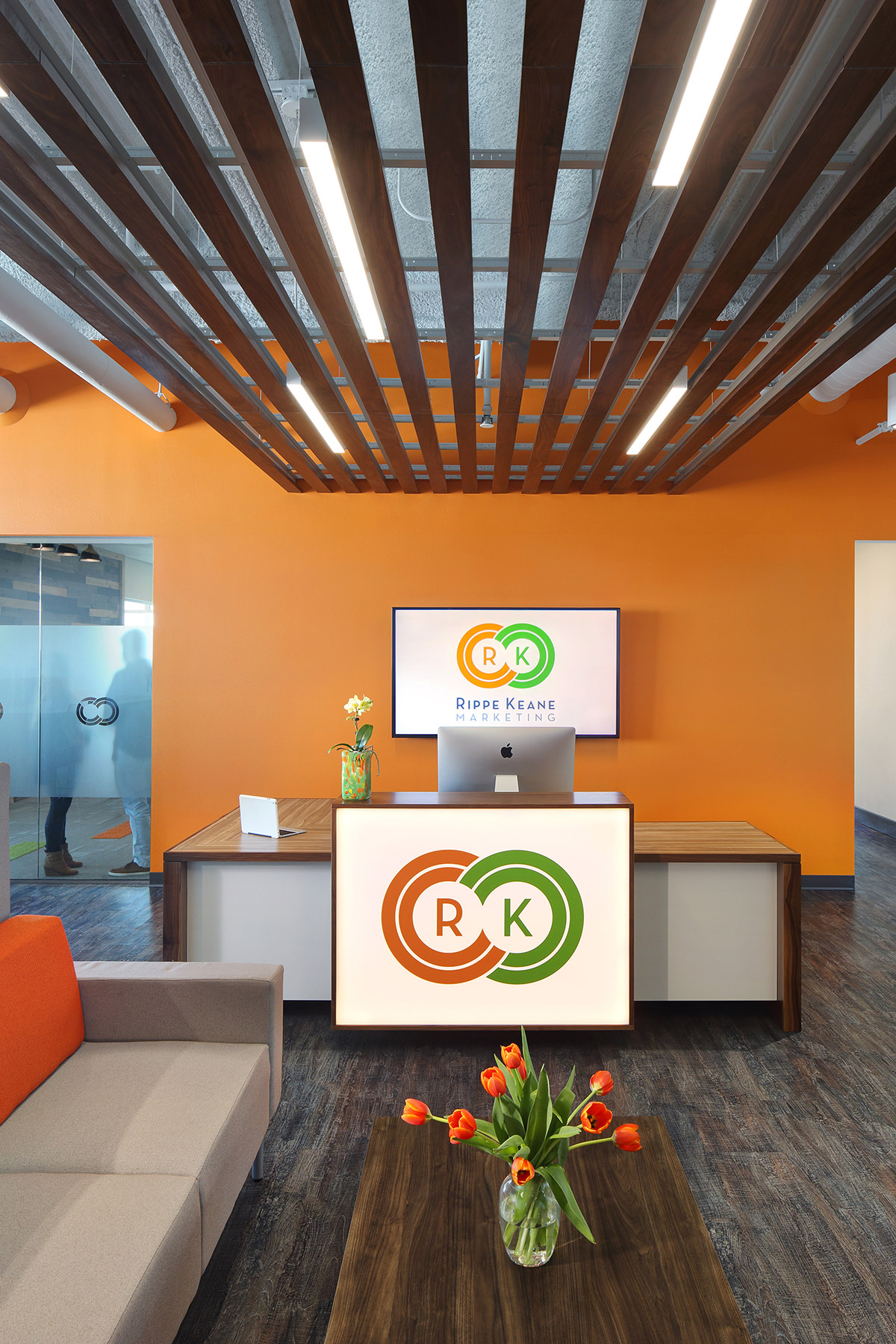 OFFICE SPACE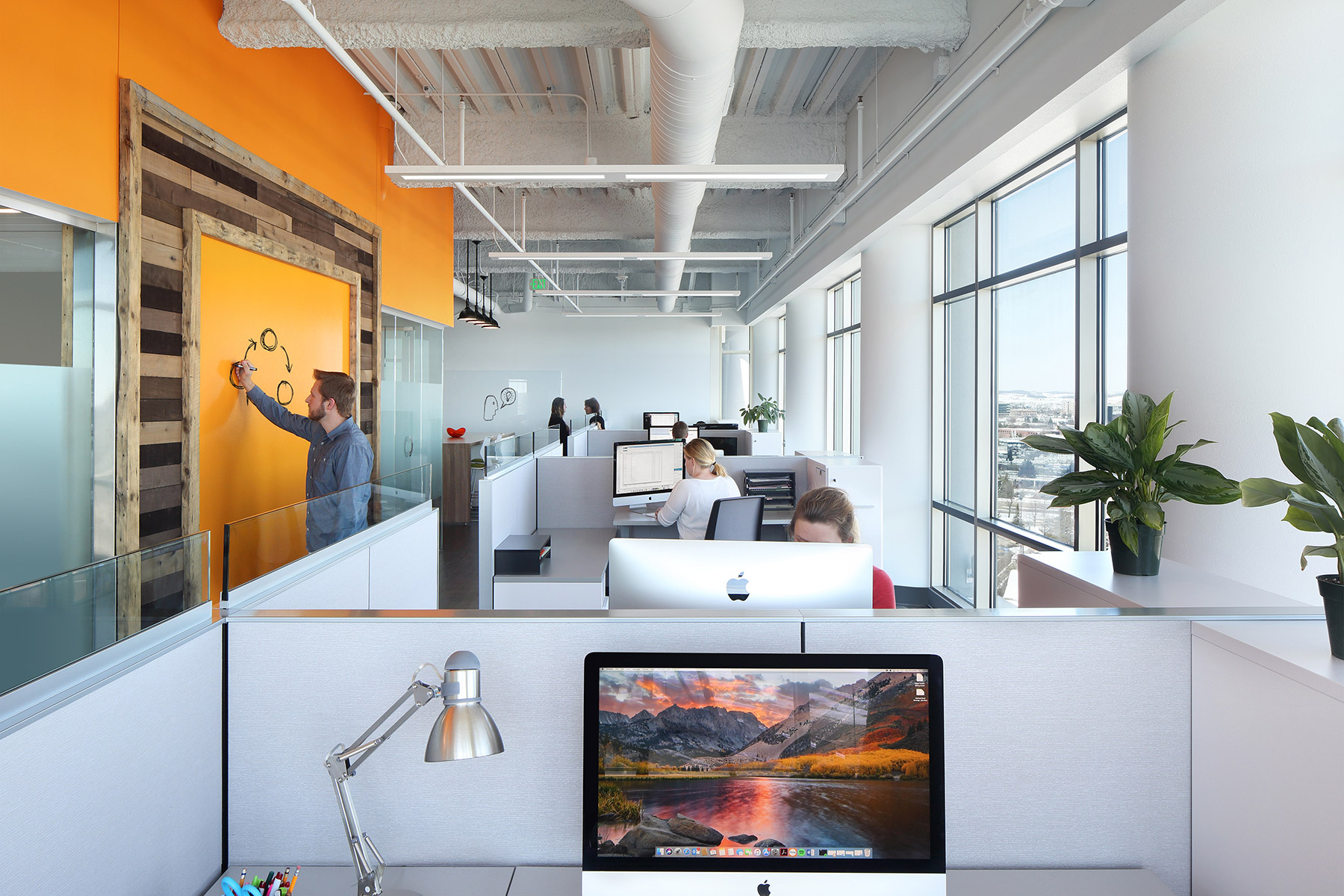 For more information about this project please contact InteriorLOGIC at clientservices@intlogic.com