Located above Madison's famed The Old Fashioned on the Capitol Square, Ellsworth Block is a specially designed networking and event space. We were fortunate to be the design team to help refurbish this 150 year old historic space. The transformation included removing 60 tons of demolition material and re-utilization of architecturally important wood and design elements. Structurally, the atrium was re-engineered and the third floor required reinforcement of the floor including leveling. Cheers to all who participated in the revitalization of Ellsworth Block! Here is a recent news story about the completion of the building from WKOW.
Longview of original atrium, including new skydeck that connects both sides of the space.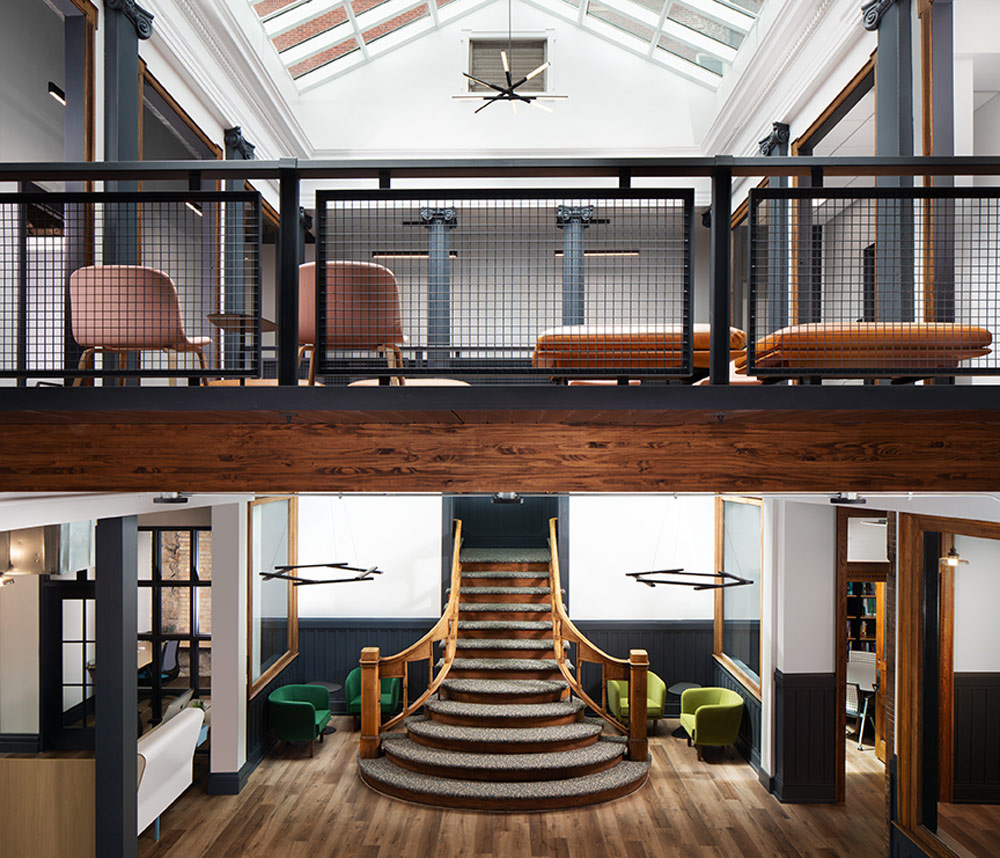 New lighting under skydeck walkway shows central lounge area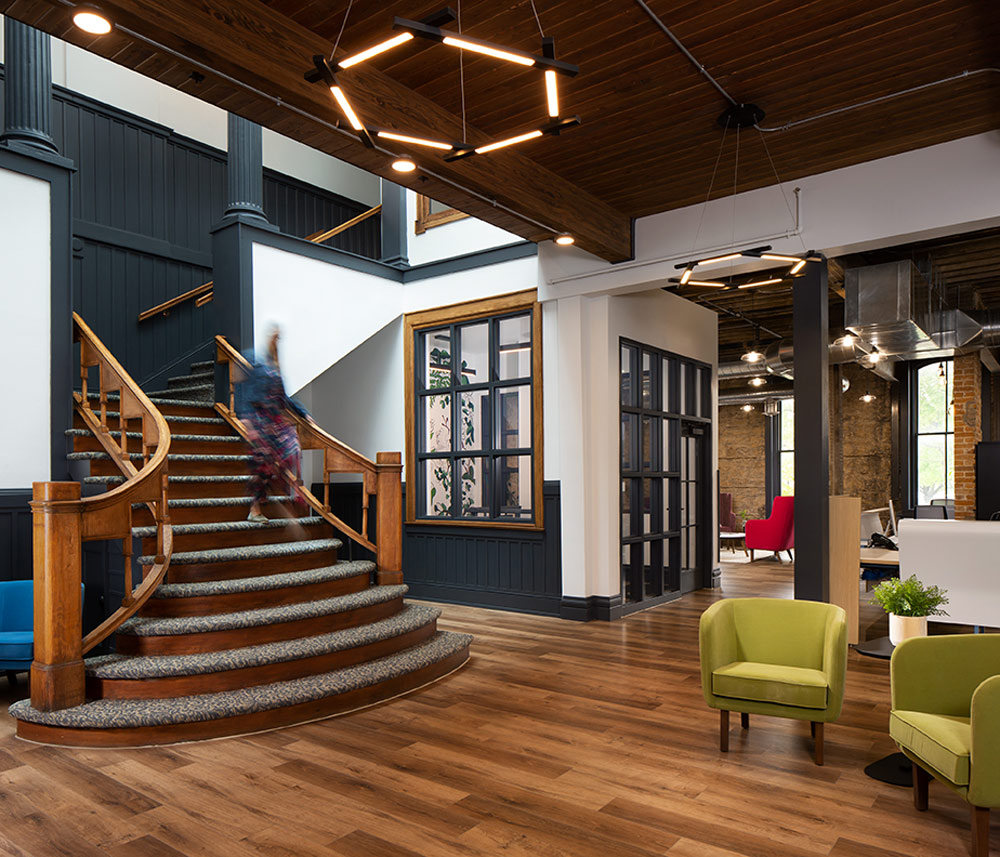 Lounge with office views and greeter space. Brick and ceiling structure are original.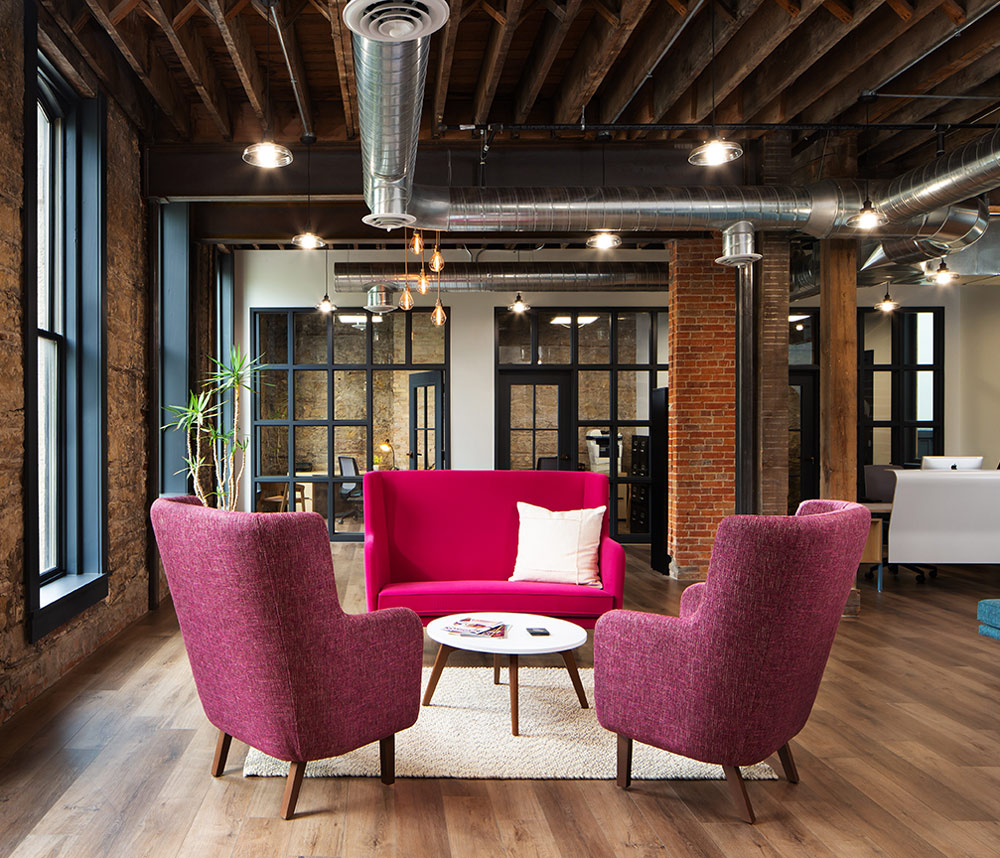 Cafe and lounge for visitors.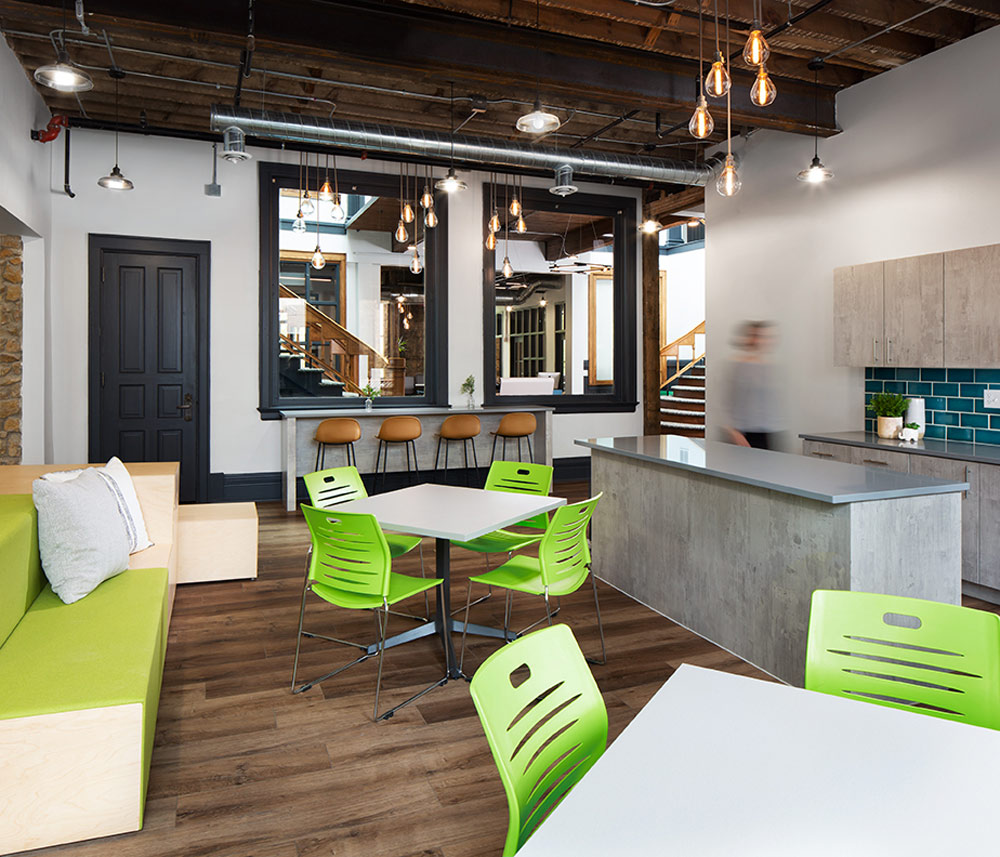 Detail of new stair entry with environmental graphic.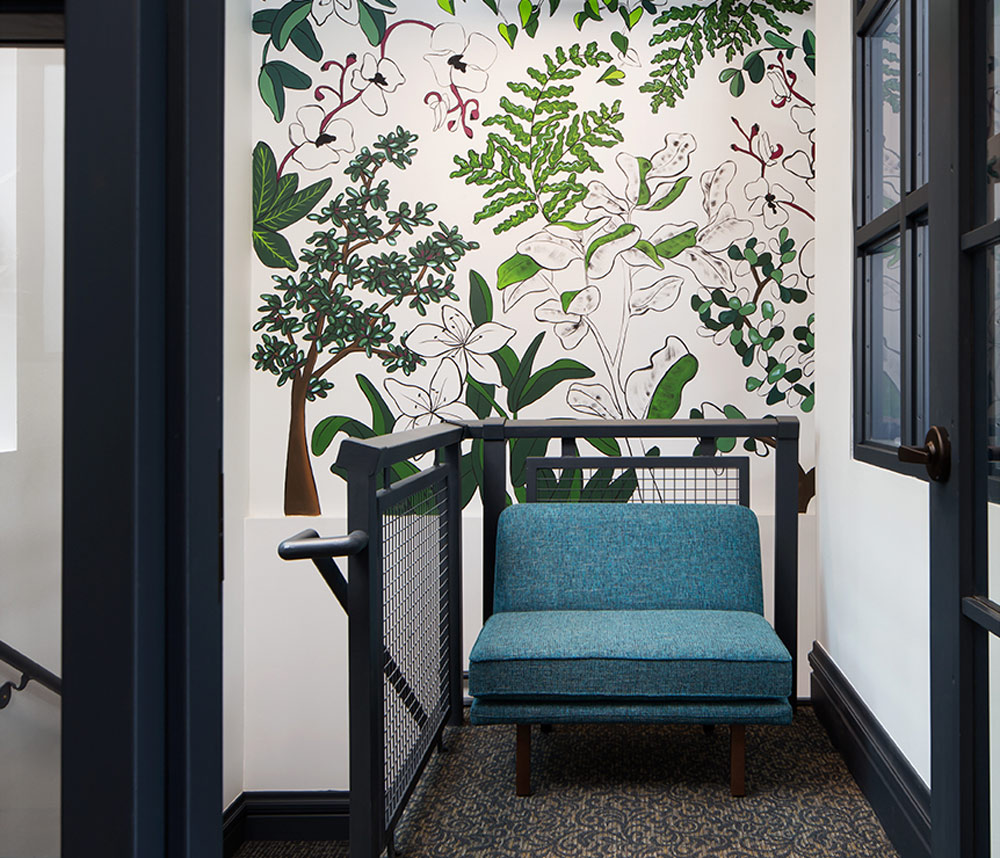 View into office with existing brick.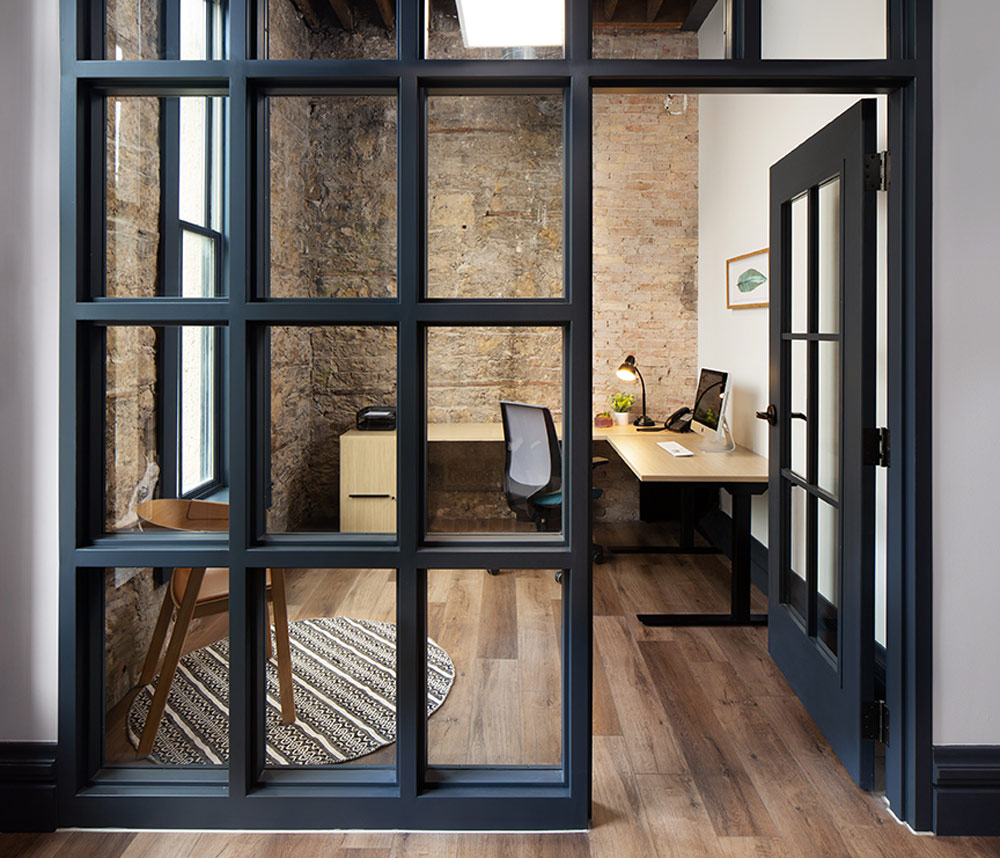 New restroom detail.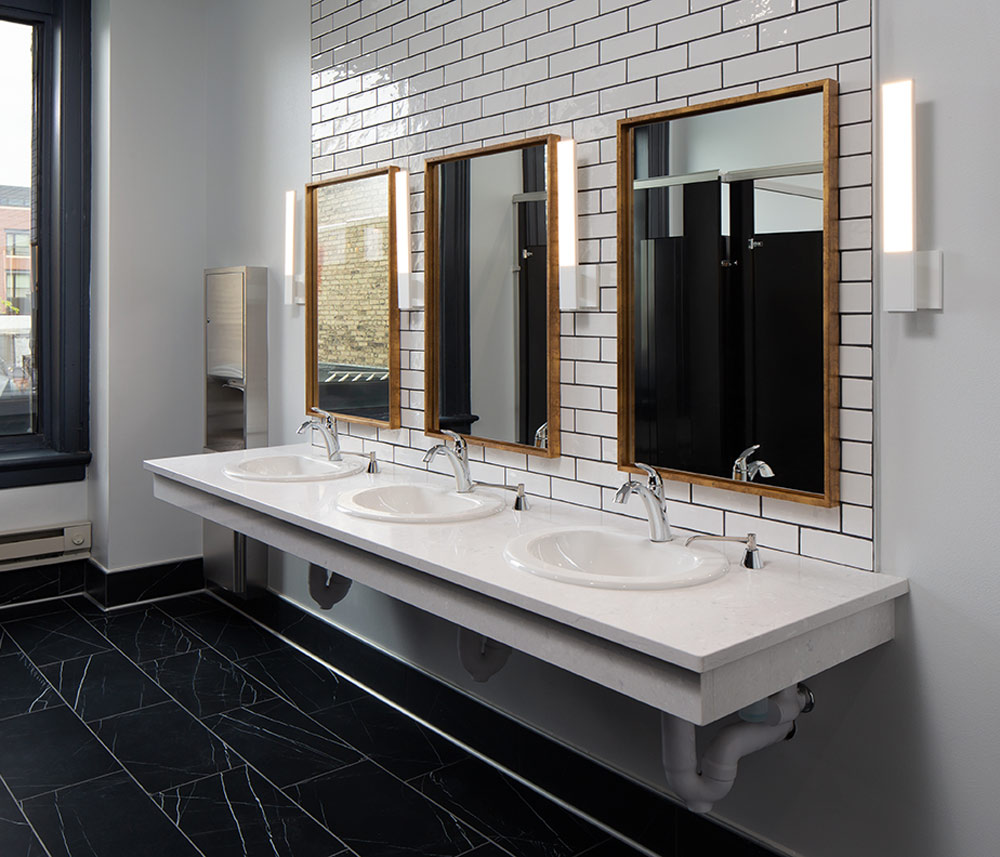 New meeting room with movable dividers. Original wall exposed and view of Capitol.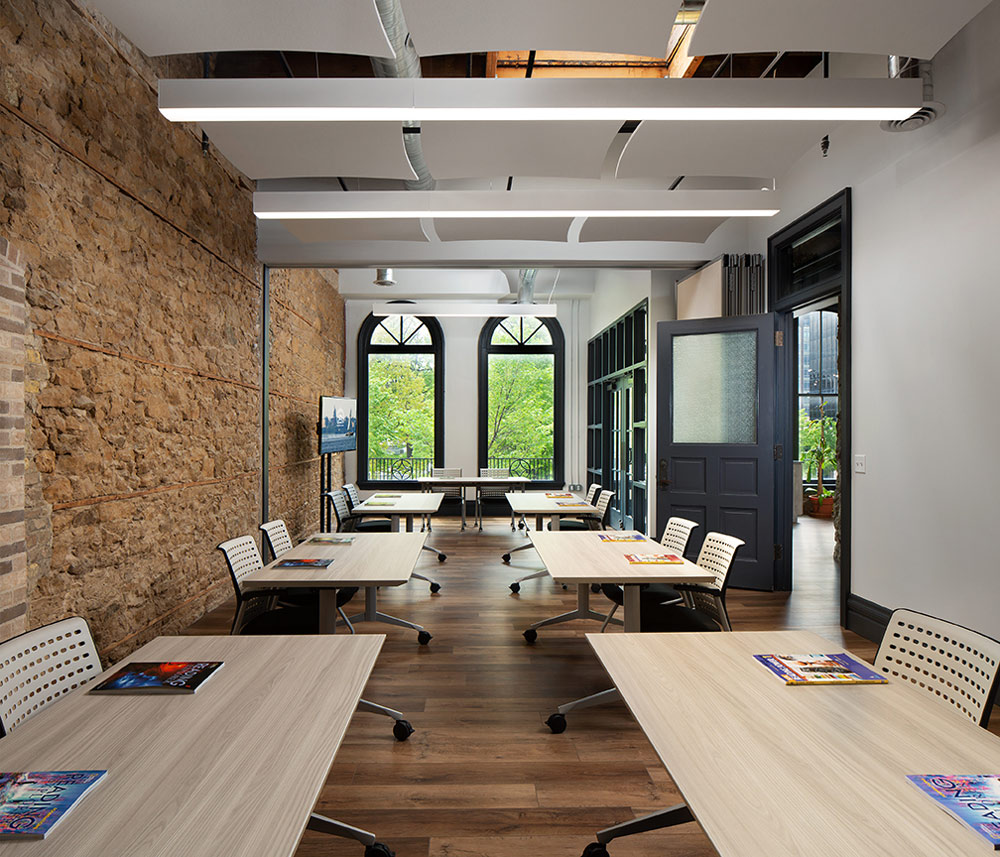 Upper level of space with 5 additional breakout rooms and view of connecting skydeck.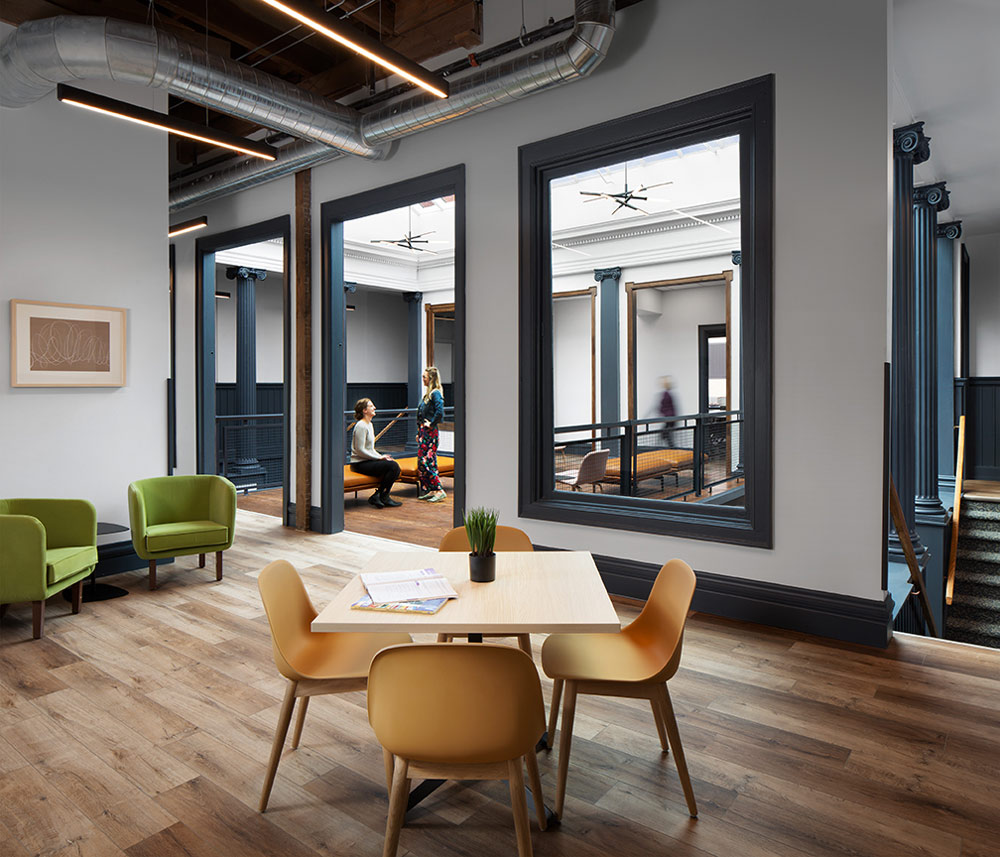 Original door detail with restored door.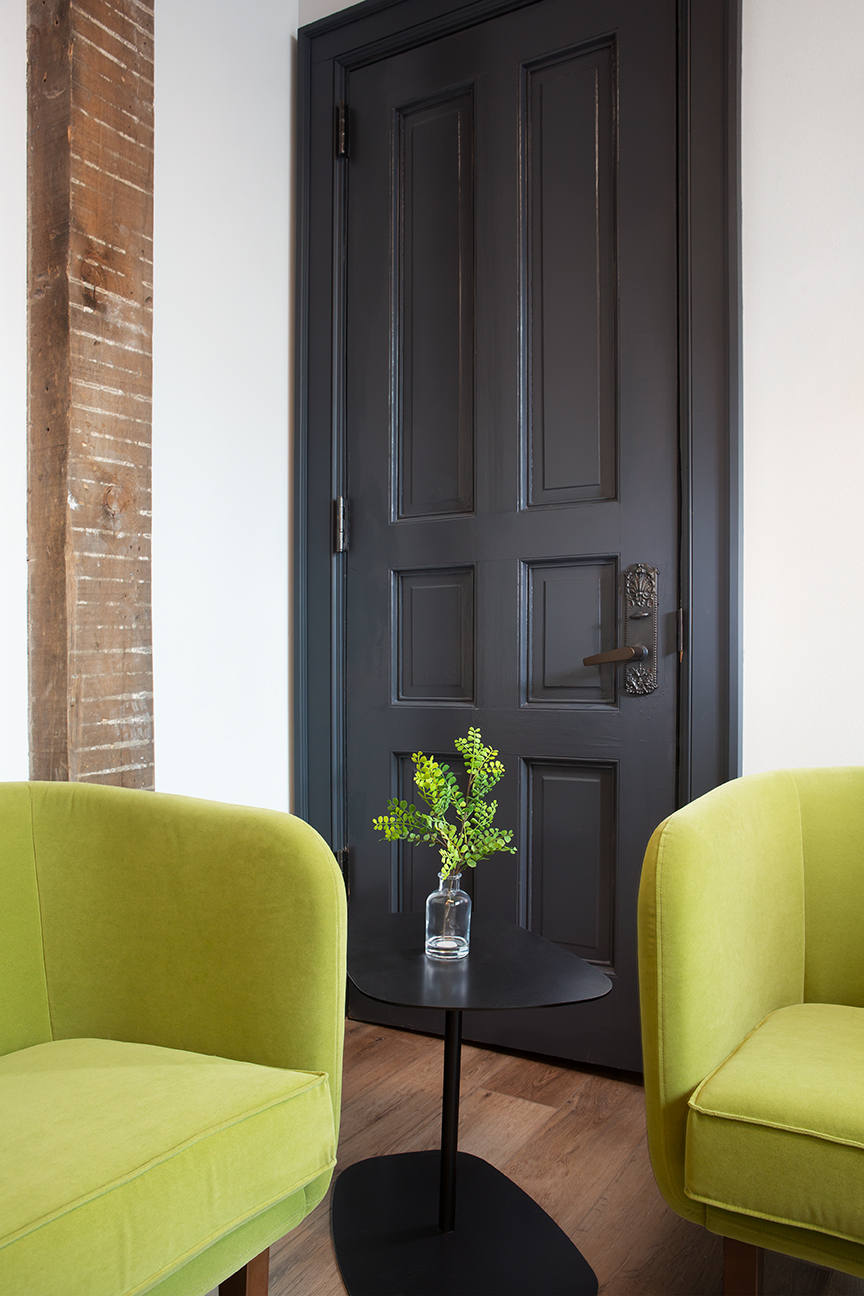 New atrium skylight area. Includes original architectural trim with new skylight glazing.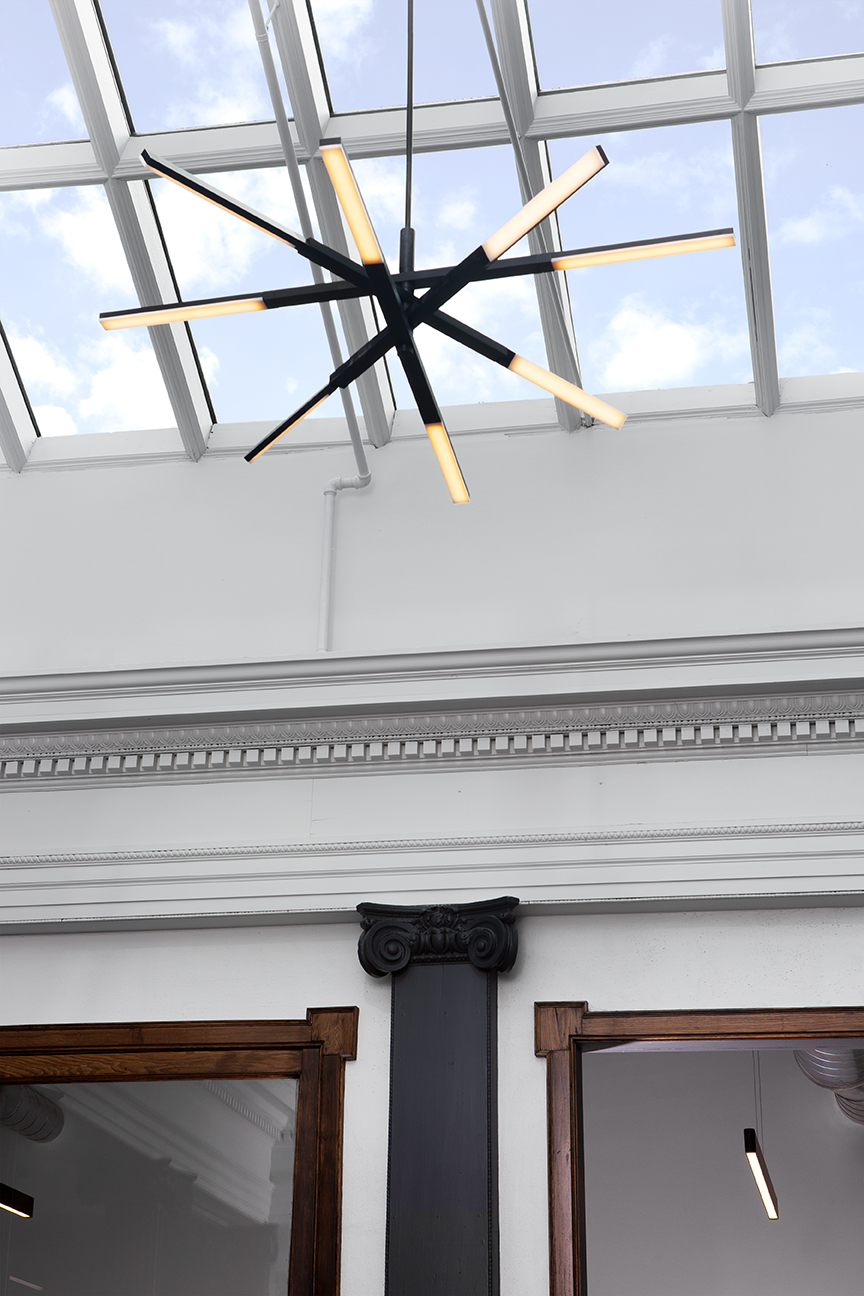 See more of our projects in our project portfolio.