T
oday's workplace environment is all about creating an experience that enhances the quality of people's working life, improves performance, and stimulates creativity and collaboration. Below is a selection of office spaces across the country that display modern regionalities while embracing tomorrow's office atmosphere.
Chicago, Illinois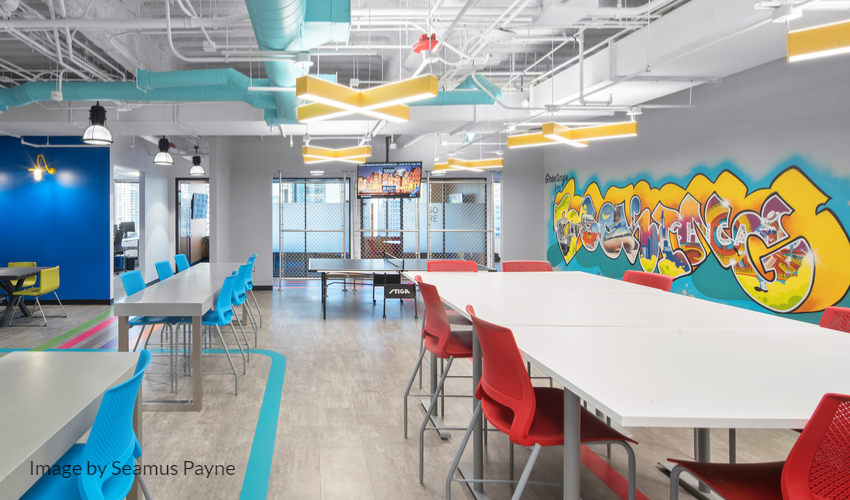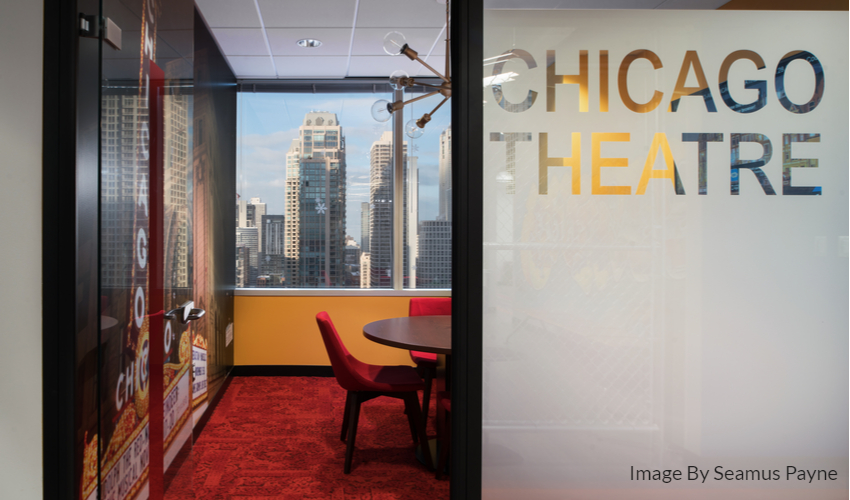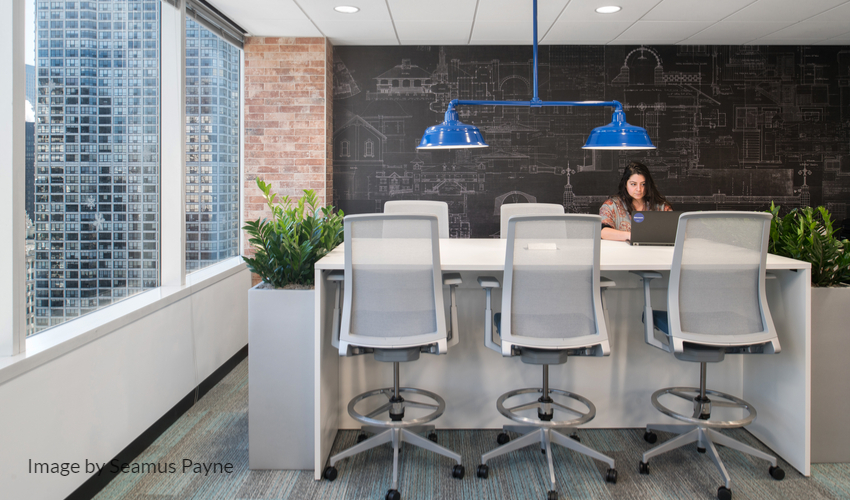 This Chicago office displays a design that features different areas to work, places to conduct a meeting, spaces to relax. The lively colors surrounding the office make the city come to like in the workplace. The office has incorporated workspaces for different types of needs. 
Houston, Texas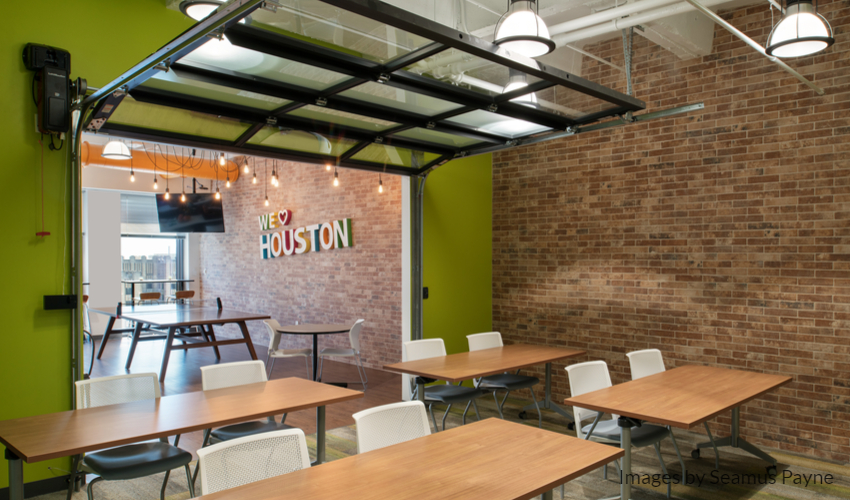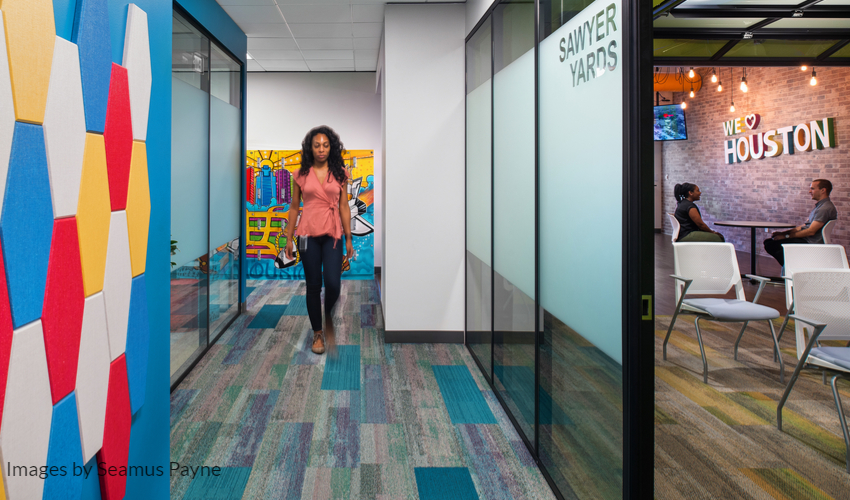 This office has combined the uniqueness of the city with value and culture. The interior of the office gives you a speak peak of what the city has to offer. The lobby is welcoming with a blue shade and artwork that will take your breath away and give you an idea of what this city is all about. 
Orlando, Florida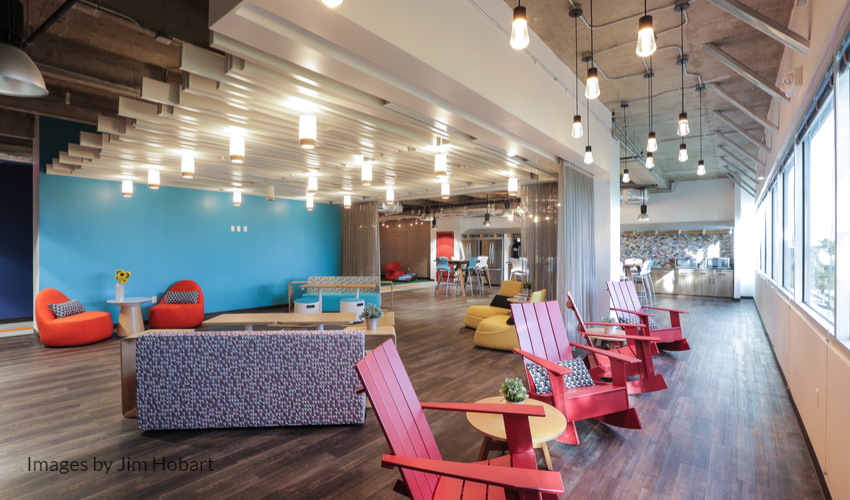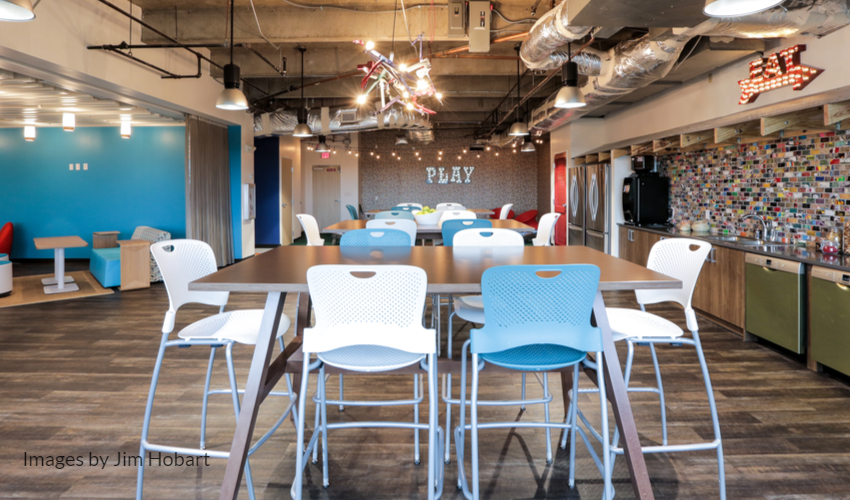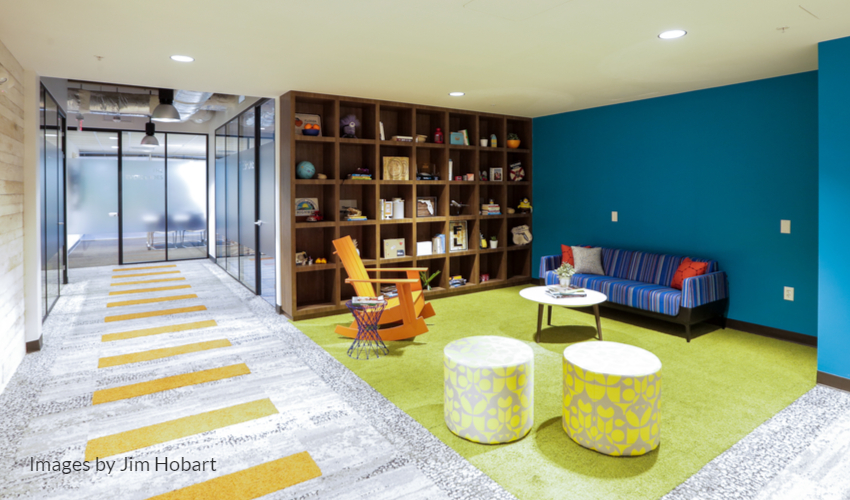 The beauty of Orlando, Florida has been enhanced throughout the design of this office. The theme is modern, yet contemporary and includes a unique walkway throughout the office in bright, unique colored textures, nature features such as wood plank walls and a light fixture created from recycled bicycle parts, and stylish chairs facing the gorgeous views of the city. 
Salt Lake City, Utah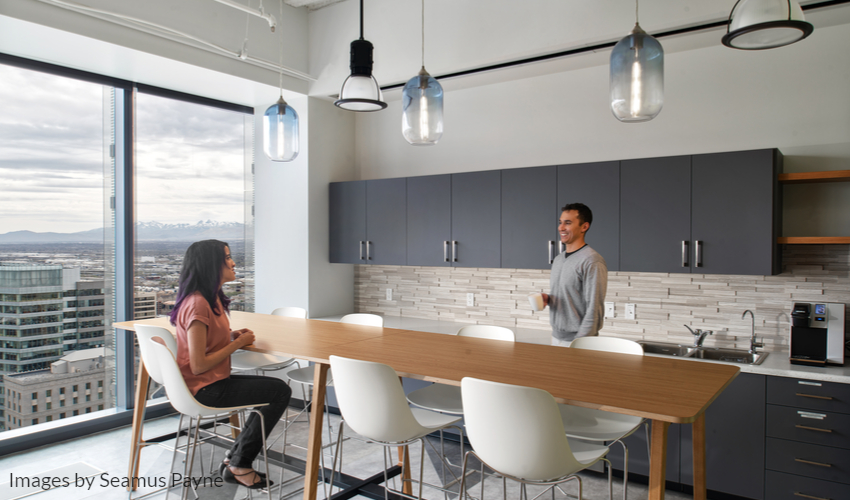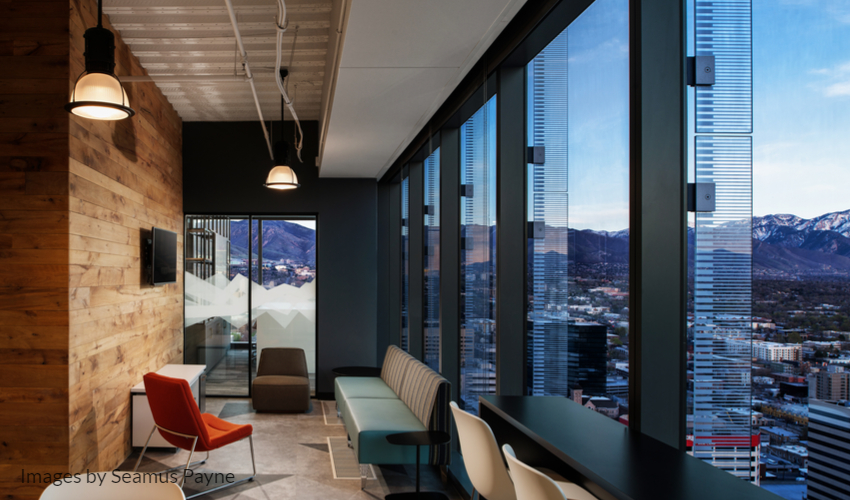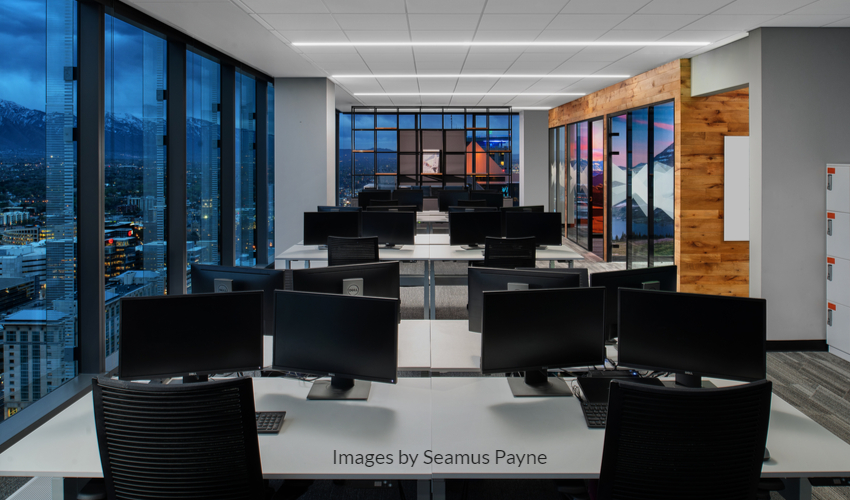 This office faces eye-catching views throughout the office. It has incorporated the natural beauty of the region and mountain range silhouettes are incorporated into the interior glass. The office also displays murals of the historic rock formations to capture the imagination.
Madison, WI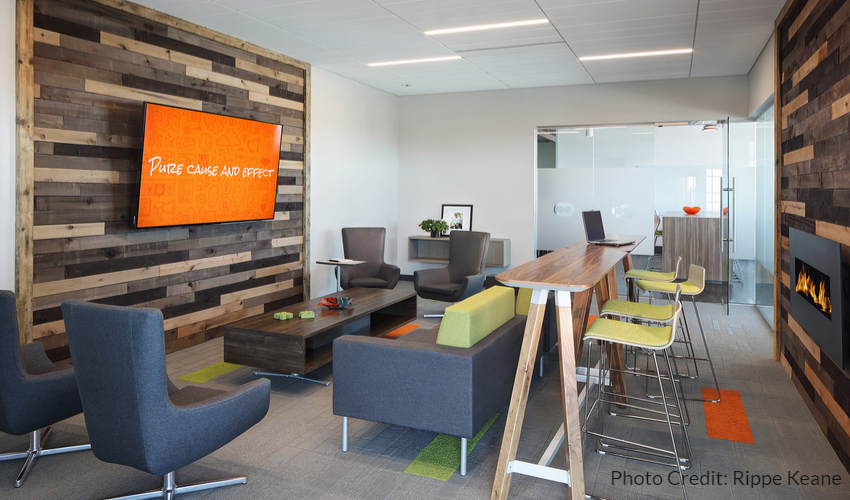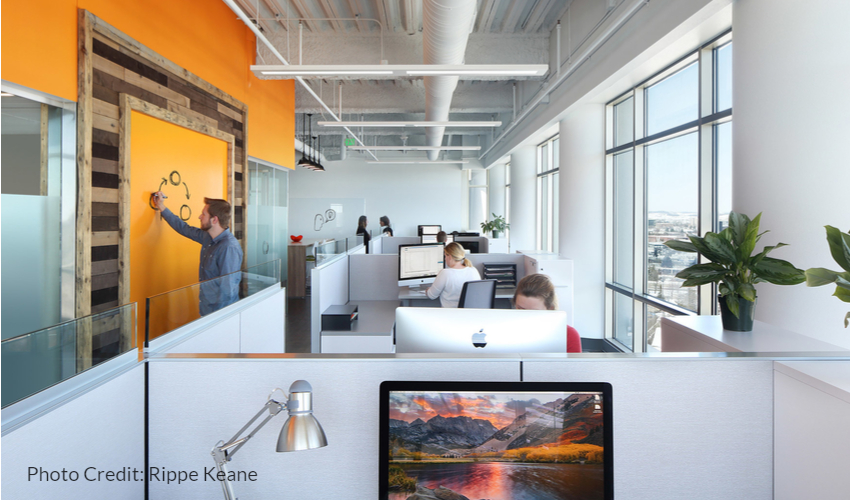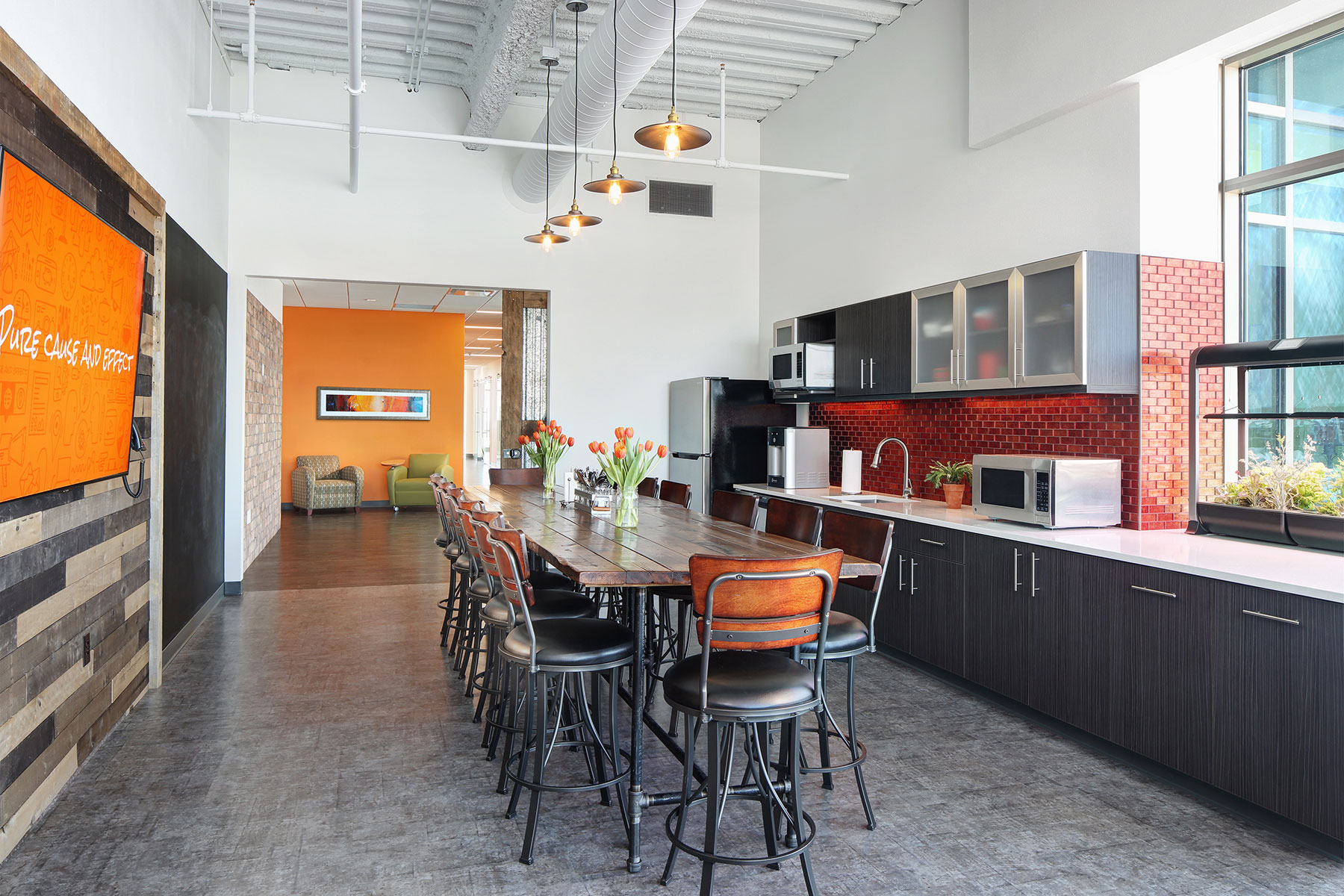 These photos are from the Advertising Agency, Rippe Keane that have incorporated a bright, modern look to their workspace. The eye-popping orange and green make the office stand out with a clean and modern look. 
ABOUT US
At InteriorLOGIC, we build work environments. From our home office in Madison, WI our award-winning commercial interior design team focuses on creating spaces that work. We continually work to improve the end user experience with each design and our team is well-suited for challenging projects including LEED certification and sustainability projects. For more information about our business and approach, please visit www.intlogic.com.