With a typical 5-day work schedule, selecting the right office chair is crucial for your posture and overall spine health. 
B
y being aware of your posture during a typical work day, you can refine back pain you are experiencing. Often times, it's not necessarily the chair that is causing the pain, but rather the lack of proper adjustments. Most office chairs allow you to customize your position, seat height and  lumbar support. For those in the market for a better chair, here are the most recommended office chairs for 2019.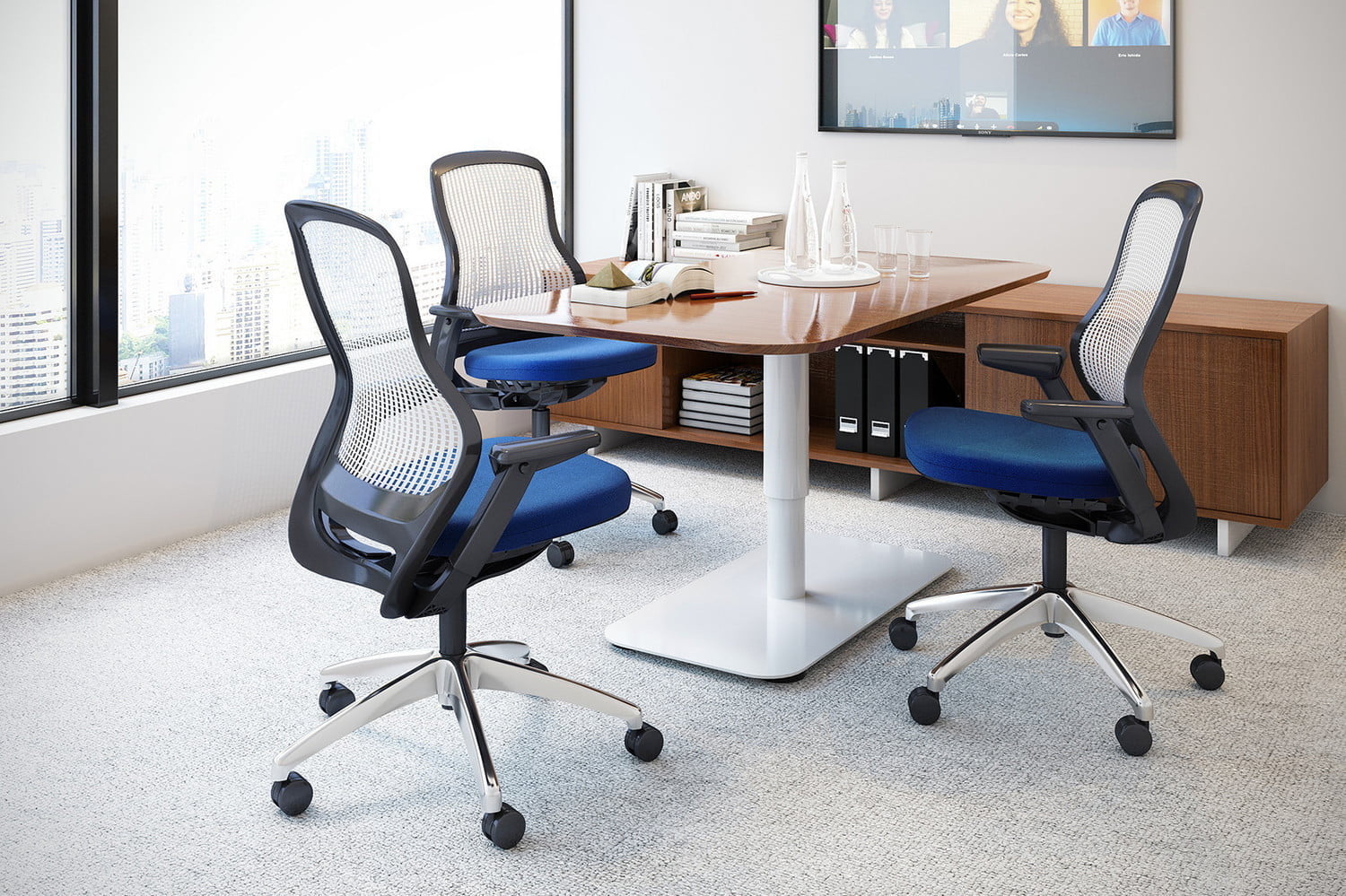 Knoll ReGeneration
The Knoll ReGeneration leverages flexible, durable and sustainable materials. Flex Back Net offers integral lumbar support and provides comfort throughout the day. The chair also adjusts the amount of support depending on your sitting position. Flex Seat with strong and flexible foam allows seamless 270 degrees of seating, based on your position. This chair adjusts to your height and includes pivoting functions. ReGeneration comes with a 12-year warranty. In many tests, this chair often topped the list.
RETAIL PRICE
$500-$700 depending on style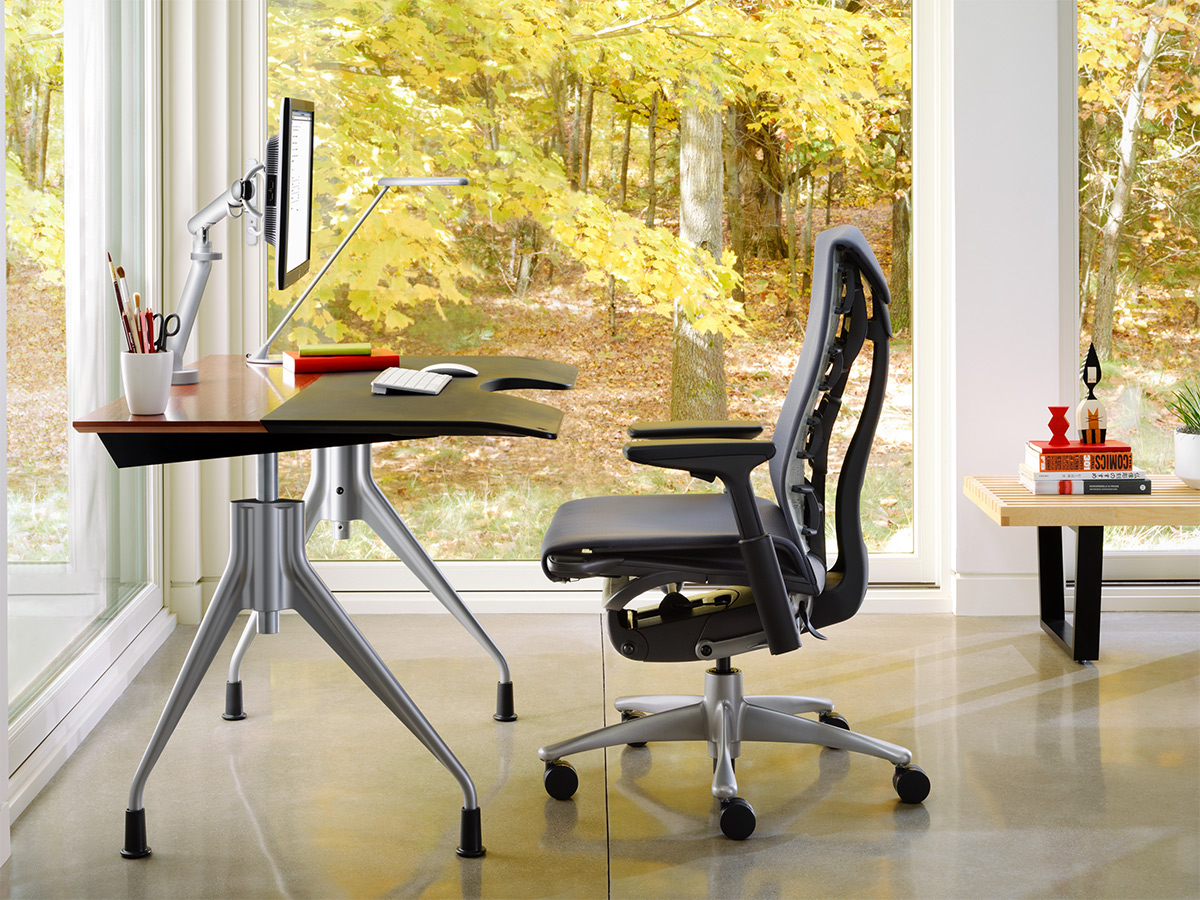 Herman Miller Embody
Embody sets a benchmark for ergonomic seating technology. Designed be receptive to how/when the human body needs to move. The exclusive tilt configuration supports a reclining position and continuous, balanced support. Considered to be world's first health positive chair offering unique style and long-lasting health benefits to your modern office. Scientific studies have shown that Embody users can experience better circulation, reduced resting heart rates, and less tissue damage around the sitting muscles.
RETAIL PRICE
Approximately $1,500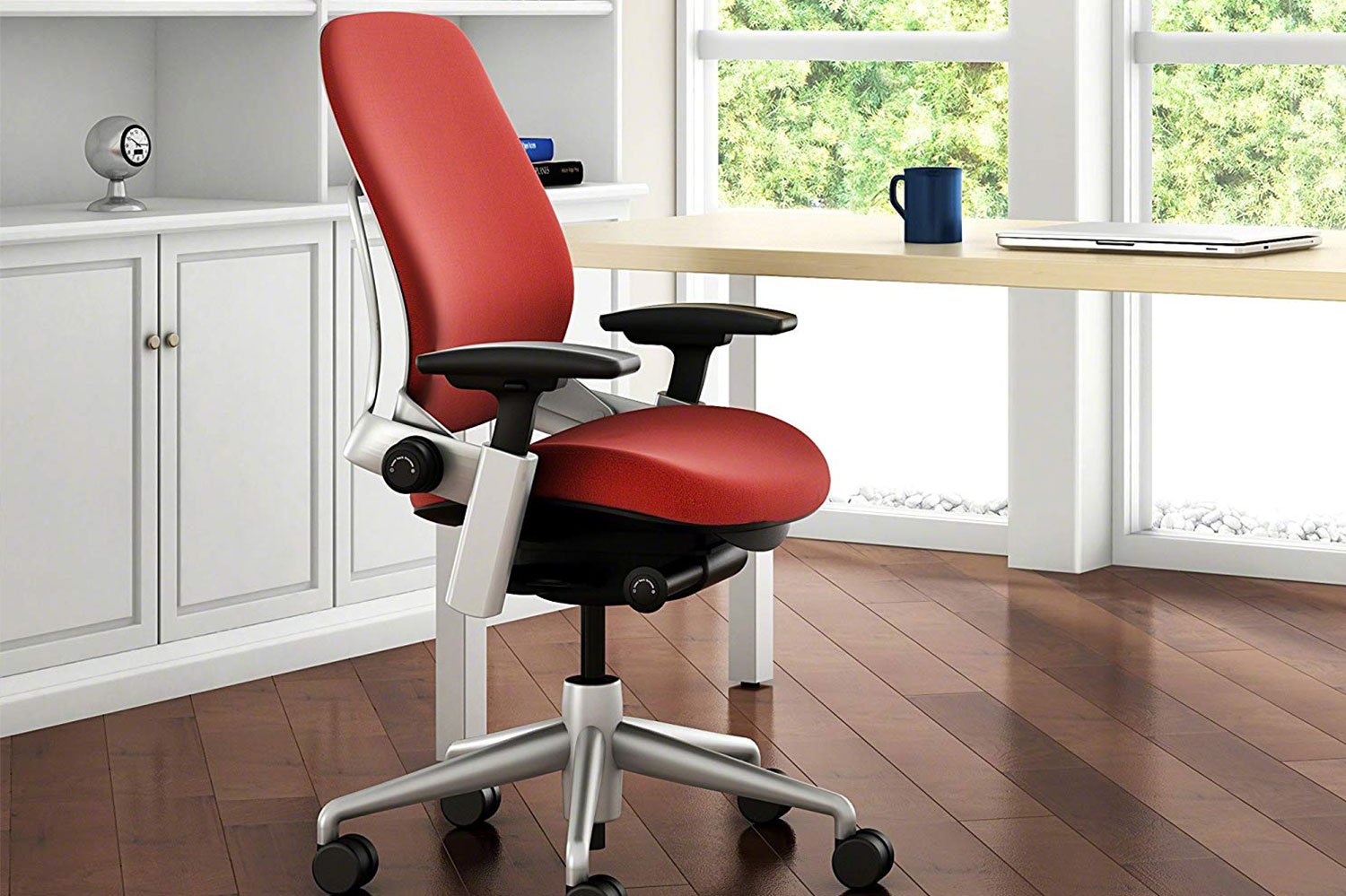 Steelcase Leap
This Steelcase Leap office chair adapts to your body and changes shape to mimic the motion of your spine. It also allows you to recline safely without straining any parts of your body.  The Leap chair is known for its strong lumbar, shoulder, and full back support. The back-saving design promotes healthy postures while also supporting disc walls, combating back pain, fatigue, and major spinal issues in the process. Leap has received Silver Cradle to Cradle Product Certification and also has Indoor Advantage certification from Scientific Certification Systems as being a low emitting product.
RETAIL PRICE
$1,000-$1,500 depending on style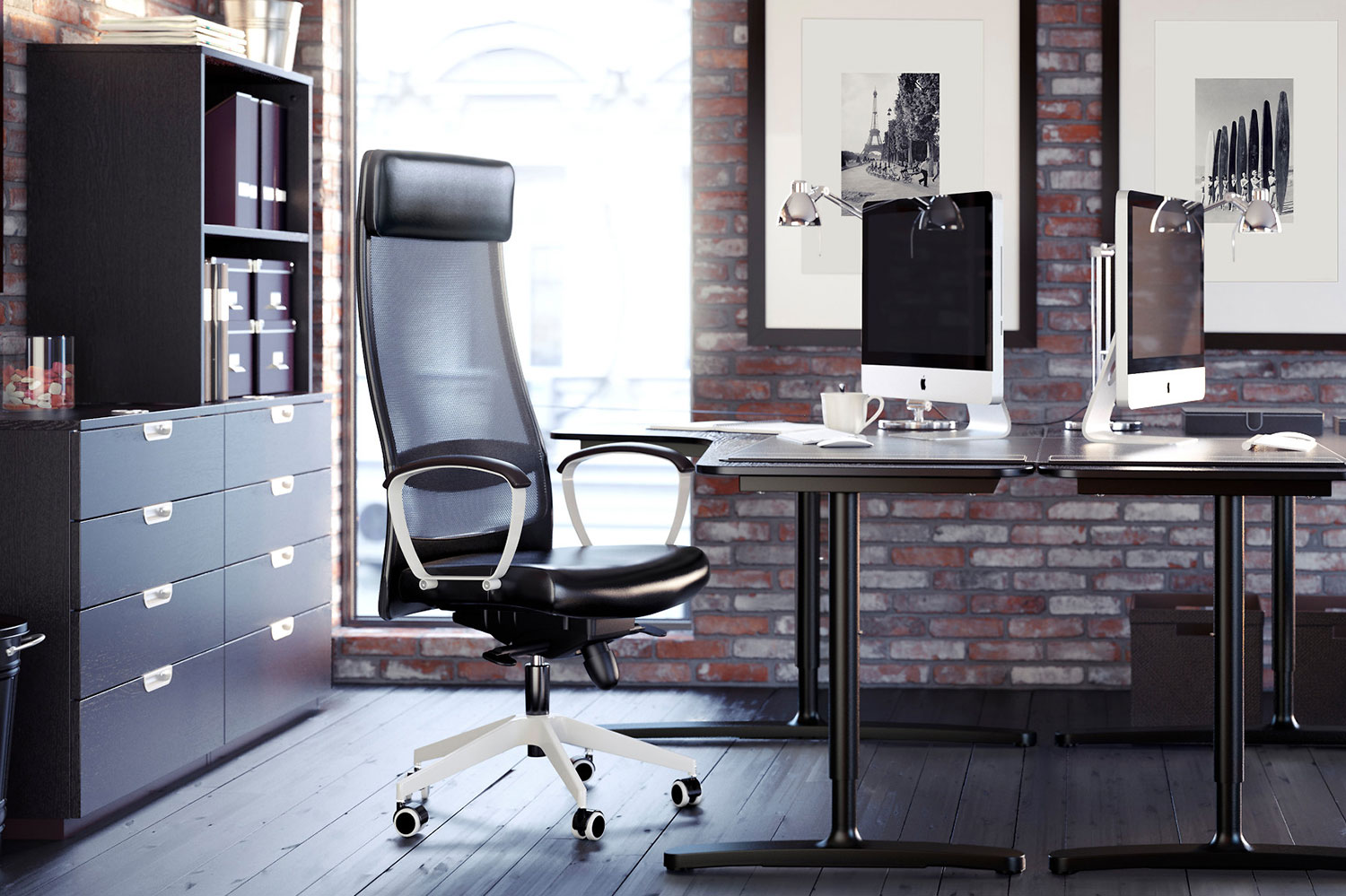 Ikea Markus
Markus is a lower-budget solution that excels in numerous ways while remaining attractive and comfortable. Durability is not a concern with a 10-year warranty. It comes in four neutral colors that lend an air of professionalism to your workspace. The safety casters have a pressure-sensitive brake component that keeps the seat in place when you stand and releases as soon as you sit. Markus also offers good lumbar support, adjustable height and angle.
RETAIL PRICE
Approximately $200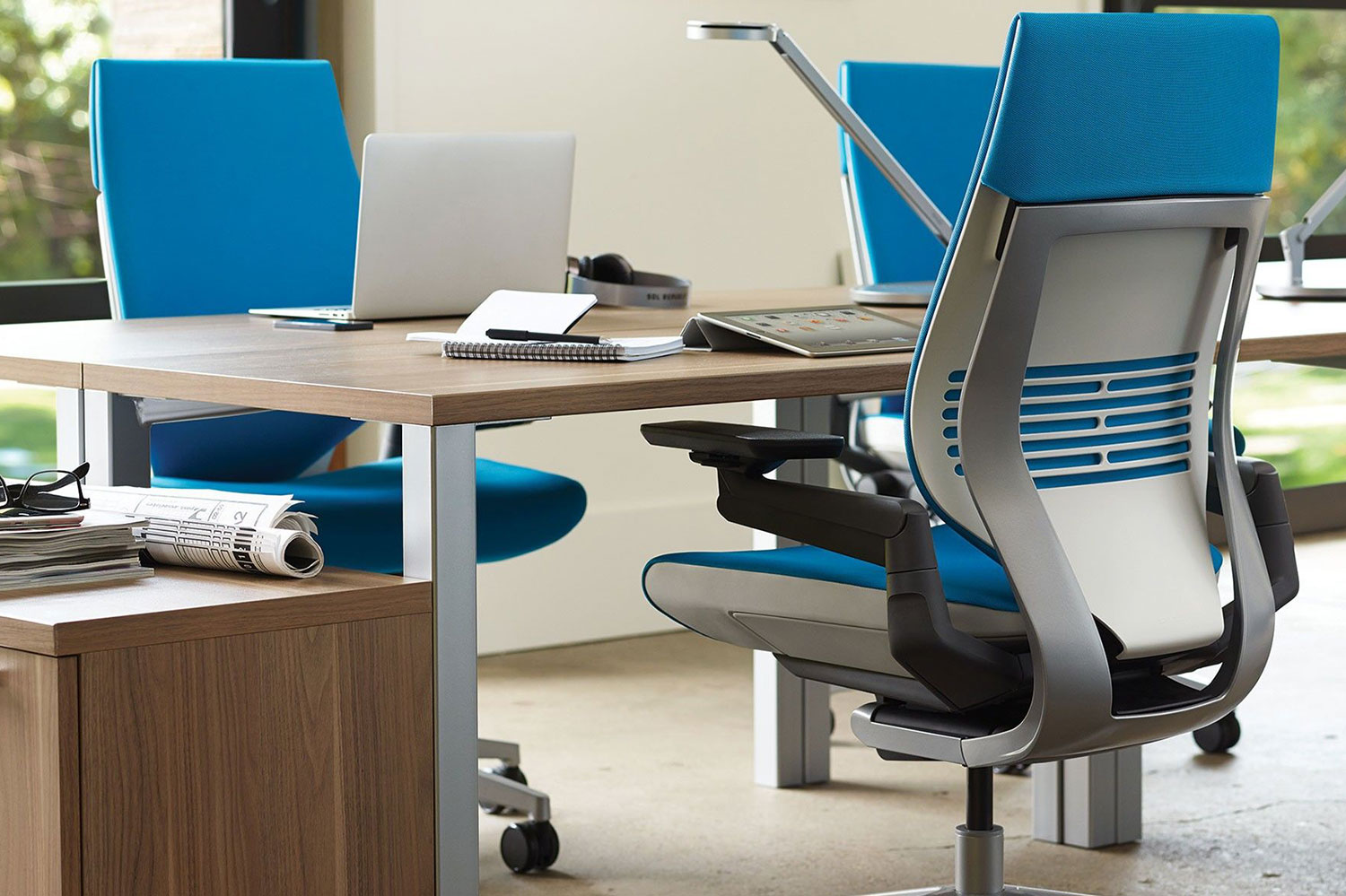 Steelcase Gesture
An ergonomically designed office chair that combines a simple design with cutting-edge research. The seat provides comfort with an adaptable perimeter to enable you to sit in a variety of positions. This product was designed to be quickly adjustable and takes into consideration various body types and sitting preferences. The Gesture comes in 13 different colors and the ability to add specialized casters for hard flooring. The Gesture 360 arm moves like the human arm, while supporting users in any position. Designed to be used at height-adjustable tables, benching systems, owned work stations and in private offices, Gesture is built for a variety of seating needs.
RETAIL PRICE
Approximately $1,000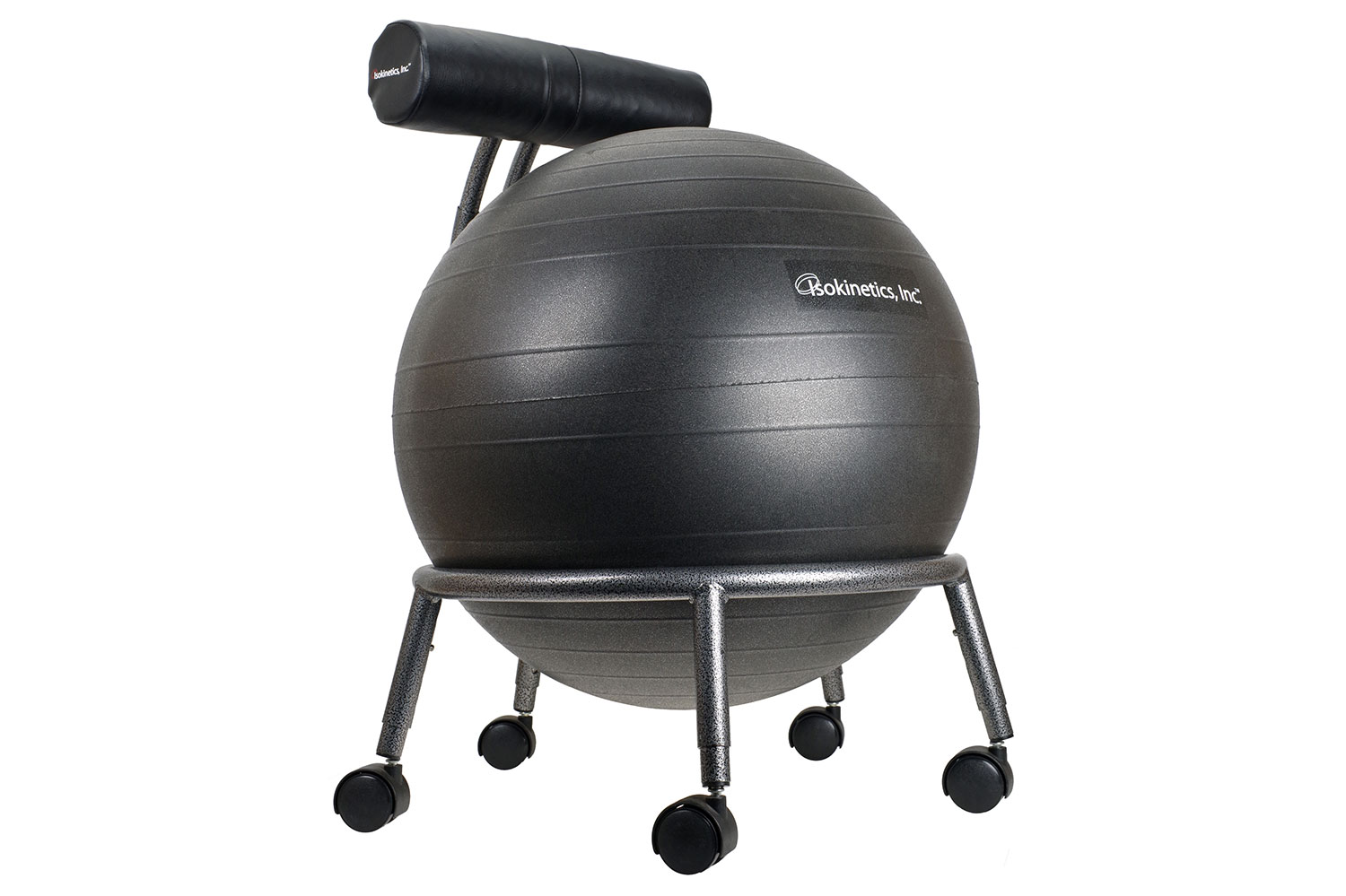 Isokinetics Chair
Isokinetics is a brand known for high-quality fitness equipment. They have long been a pioneer in the realm of ball chairs. Ball chairs have become more popular as offices look for more ergonomic furniture options. Isokinetics chair often comes with adjustable legs and a rubber support component to lean your back on just like any ordinary chair would. While the results from studies vary, this chair has been often requested in modern office spaces.
RETAIL PRICE
$50-$150 depending on style
ABOUT US
At InteriorLOGIC, we build work environments. From our home office in Madison, WI our award-winning commercial interior design team focuses on creating spaces that work. We continually work to improve the end user experience with each design and our team is well-suited for challenging projects including LEED certification and sustainability projects. For more information about our business and approach, please visit www.intlogic.com.