Service and technology are reaching new levels in the office as smartphones enable a happier and more efficient workforce.
O
ffices with meditation classes, dry cleaning, and shower facilities broke the standard for the modern workplace. But such services have increasingly become the norm at work around the world, leaving landlords and corporations reaching for new conveniences and comforts to lure tenants and employees.
The latest buildings are taking advantage of technology – like building access through a mobile phone app – while ever more space is being dedicated to communal areas.
It takes more than a ping-pong table in a break room to impress these days. In this high-stakes business environment, landlords are working with organizations to raise the bar. Commercial space managers are having to think much more broadly about what amenities are perceived as enablers of efficient and happier workforces.
In 22 Bishopsgate, one of London's newest office towers, around 10 per cent of space will be communal facilities such as a gym, food market, innovation hub, health-treatment center and flexible office space. In the past, the allocation was a fraction of the space, typically a cluster of comfy chairs in the lobby.
Australian property group Charter Hall will have smartphones replace swipe cards for access to the GPO Exchange building in Adelaide. Its Wesley Place precinct in Melbourne will have real-time dashboards in the lobbies and lifts for workers to access information.
More than six million people across Europe, the U.S. and Canada now work in buildings certified by WiredScore – a digital connectivity rating scheme that verifies landlords' investment in technology and infrastructure to ensure better digital connectivity.
We're seeing building owners who want to compete for high quality tenants responding with the next generation of tech-based initiatives. – Kate Pilgrim of JLL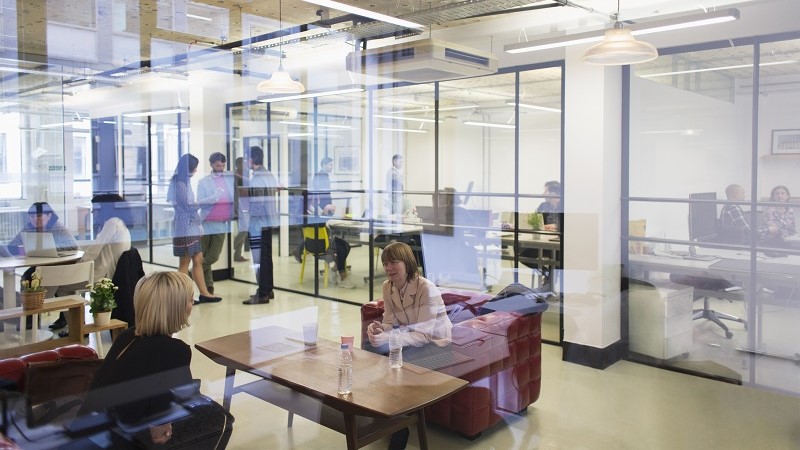 WORK MEETS LIFE MEETS TECH
More than a third of organizations globally have already started implementing a digital-first approach to business processes, operations and customer engagement, according to the 2018 IDG report State of Digital Business Transformation. And around 85 percent of decision-makers believe that if they don't digitally transform within the next 24 months, they'll fall behind the competition and take a hit on their bottom line, says a report from Progress Software.
The challenge is integrating this into office design.
Where we're moving is toward facial recognition entry that will let employees walk in without fumbling passes, visitors will be texted a QR code for entry, and everyone will be able to control air conditioning from their desks.
Workers will be able to access information they need about a building and its services with an app, just one in a suite of digital tools helping landlords – and employers – achieve optimum levels of service and insight.
Apps also help landlords determine how many people are in a building at any given time. This can help them make appropriate adjustments to things such as temperature and lighting, and also help them determine the profile of building users so they can tailor retail and amenity offers.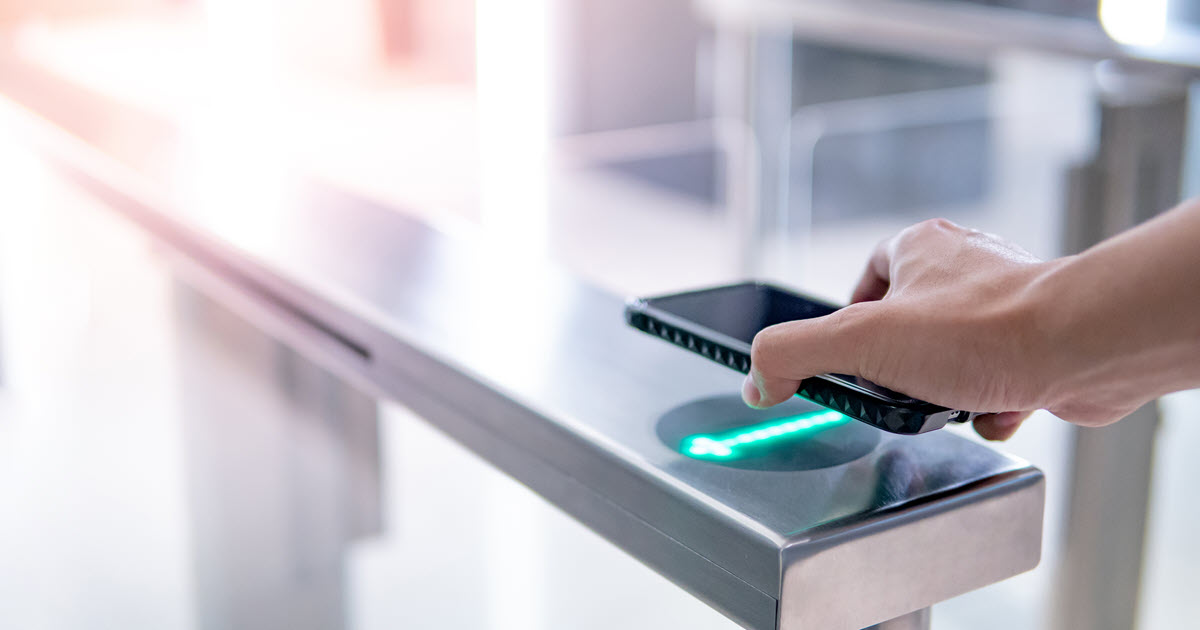 COST AND COLLABORATION
It's not just about what's possible with technology, all businesses need to understand that these innovations come with costs, which will need to be balanced with the needs of individual businesses.
Collaboration also helps. In trying to achieve new digitally-driven premium standards, investors are increasingly taking the opportunity to collaborate with tenants. Interestingly, there is a movement towards co-design with users. It's the perfect way to prototype new technology assumptions. Ensuring what goes live solves real problems, rather than perceived opportunities, this approach should increase take-up
As ever, putting human beings at the center of design is massively important.
The most successful organizations are measuring occupancy rate to understand when, where, and how work is done.
ABOUT US
At InteriorLOGIC, we build work environments. From our home office in Madison, WI our award-winning commercial interior design team focuses on creating spaces that work. We continually work to improve the end user experience with each design and our team is well-suited for challenging projects including LEED certification and sustainability projects. For more information about our business and approach, please visit www.intlogic.com.